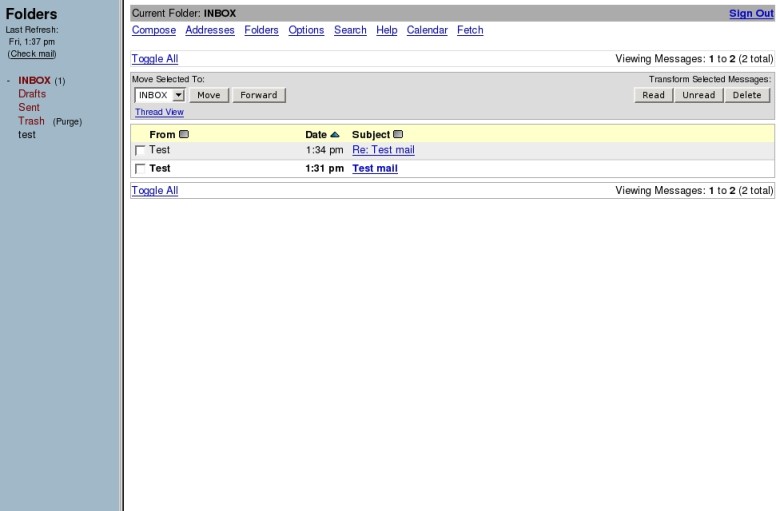 Okay, next on the list for the Battle of the Domain Email Services is Sqirrelmail. This email system is sort of the industry standard for domain email. My advice: avoid it like the plague. See the screenshot to the right? You can see more at squirrelmail.org. Horrible isn't it? It's a usability nightmare. It may support tons of ancient browsers due t it's lack of AJAX, but honestly, who would want to use this? It BADLY needs to be updated to work in the modern mail world.

Advantages:

It supports nearly every ancient outdated browser on the planet.
Nearly every webhost comes preinstalled with it.
cPanel has integrated it into it's setup so there's zero configuration for you to do.
Disadvantages:
No AJAX support.
It's definitely not very user-friendly.
Could use more customization options.
It seems to be stuck in the '90s. There haven't many interface updates.
As soon as a user logs in they're like "Aaagh! No! It's

Squirrelmail!

".
Did I mention it's not user friendly, it looks horrible, and you can't navigate very well?
Clearly it can't hope to compete with it's competitors much longer unless it gets a major interface overhaul.